Coming summer 2006 to a theatre near you …
Born to Die
The Terri Schiavo Story
Starring:

Two-time Academy Award winner Hilary Swank (Boy's Don't Cry, Million Dollar Baby) as Terri Schiavo, the courageous woman whose fight inspired a nation!

Paul Giamatti (Sideways, American Splendor) as Michael Schiavo, the husband who conspired to end Terri's life!

Wilford Brimley as Bob Schindler, the father who refused to say die!

Sally Field as Mary Schindler, the mother who … also refused to say die!

Bronson Pinchot as Bobby Schindler, the sibling who took Terri's fight to congress!

Joe Pesci as Tom DeLay, the congressman who had no political stake in this whatsoever!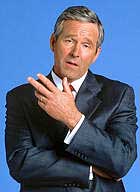 Timothy Bottoms as George W. Bush, the president who wanted to create a culture of life!

Louie Anderson as Frank Luntz, the pollster who told him to say that!

Dan Castellaneta as George Greer, the anti-life judge who started this mess!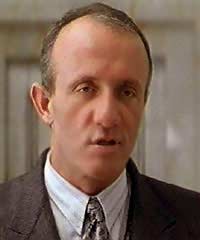 Jonathan Banks (TV's "Wiseguy") as George Felos, the lawyer who stood with Michael Schiavo!

Jude Law as David Gibbs, the lawyer who stood with the Schindlers!

Jessica Lange as Nancy Grace, the escaped mental patient whose TV show brought the saga into Americans' homes!
and …

Morgan Freeman as "Scruff", the humble hospital janitor who saw it all!